Fortescue Bay & The Moai
It's hard to visit Tasmania without going on a hike. It's like a mini New Zealand! My boyfriend is an avid rock climber, so he based our hiking day on the journey to and from one of Tasmania's iconic sea stacks called "The Moai." Sea stacks are apparently on all trad climber's bucket lists, and climbing one with the waves crashing beneath you was definitely a unique experience.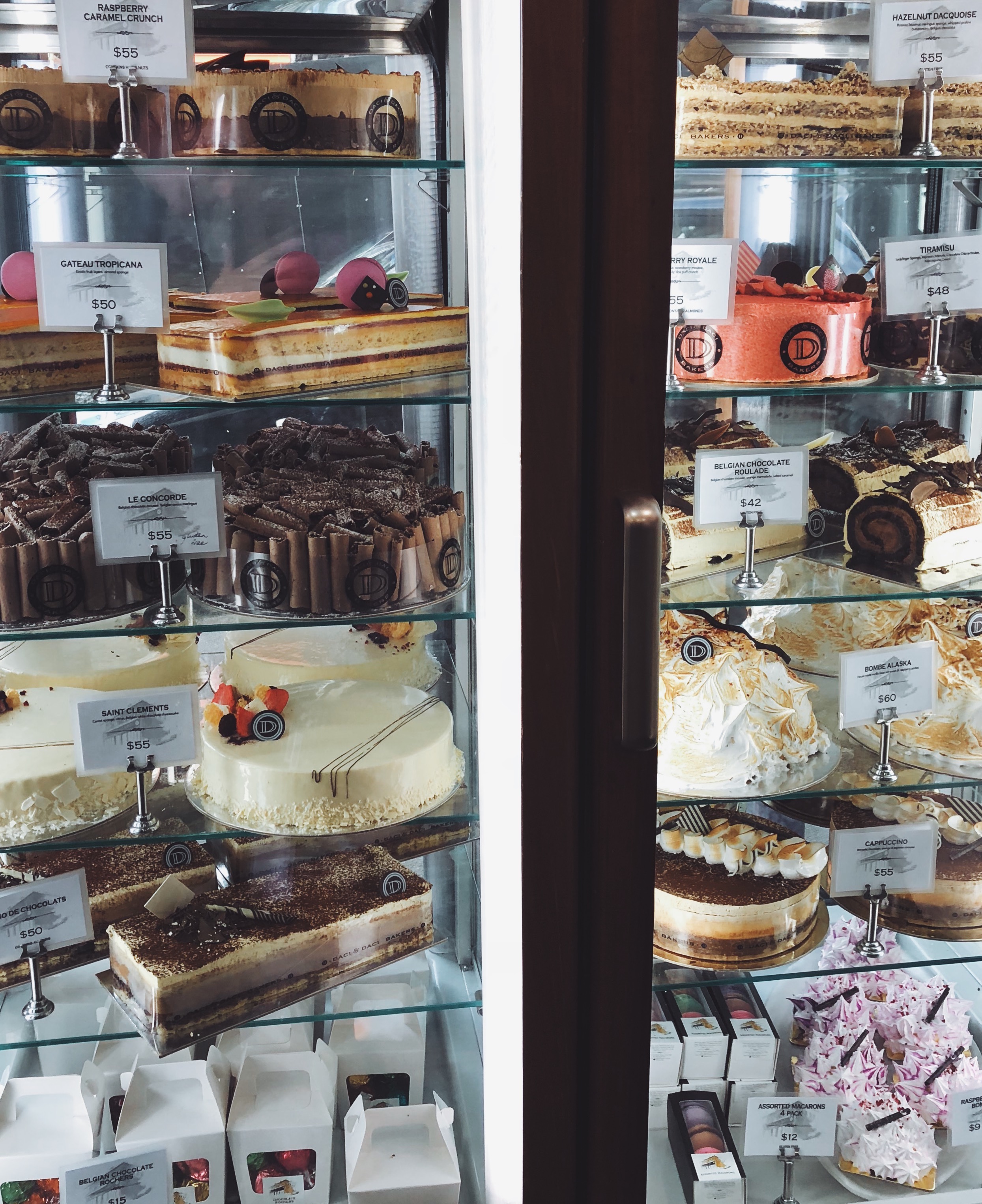 Before leaving Hobart (via rental car), we stopped at a gorgeous bakery called Daci & Daci to pick up some breakfast pastries, and bread to eat later with our cheese and charcuterie from Bruny island. We always hike with charcuterie because we're bougie like that.
We then drove about 1.5 hours to Fortescue Bay campground, southeast of Hobart, in Tasman National Park. The campground had great facilities and would be a perfect home base to hike or backpack around the area.
The hike started on a gorgeous sandy beach, and took us 10km round trip around a lush Fortescue Bay (on this map, The Moai is just past Bivouac Bay). There were some steep hills, but it was doable for my (fit) parents in their mid-sixties!
When we got to the cliffs overlooking The Moai sea stack, we found a nice spot to have a picnic where my parents could hang out while we rappelled down to do the climb.
The bummer about rappelling down to do a climb is that we had to climb three pitches to get back up the cliff to the trail. I was wiped (an understatement) by the time we made it back to the top… and then we still had to hike back to Fortescue Bay! Luckily my partner and my parents are all very patient with me when I am tired and hangry (and a little weepy!).
It was dinner time when we got back to the Fortescue Bay Campground. Unfortunately there weren't any restaurants open between Fortescue Bay and Hobart, so by the time we made it back to Hobart, we were starving! We all enjoyed a nice cold beer and fish and chips at Mures Lower Deck (open late!).
There are endless options for hikes (and climbs!) in Tasmania, but this was a great moderate option, within day-trip distance from Hobart.
Share your favorite hike in the comments below!