A taste of Tassie
This week, I joined my work-wives for four days in Hobart, Tasmania. Although we were there for a conference (the 2017 Oceania Tobacco Control Conference, if it is of interest), we made sure to take advantage of the beautiful weather as much as we could! We may have been there over the nicest days of the year (no joke) with two 80+ degree F (30 C) days in a row.
We stayed at a gorgeous Airbnb in Sandy Bay, and got to enjoy wine and cheese in the sun on the balcony at the end of each day. Let me tell you, the food and wine scene in Tassie is bumpin'.
Here are a few spots where we ate that I would recommend:
Ettie's (we had small bites and wine but the degustation menu looked yummy, and affordable!)
MACq 01 (on the water, lot's of delicious seafood options)
Pilgrim Coffee (once you get past the weird coffee options, a "milky" is a cappuccino? the breakfast is good!)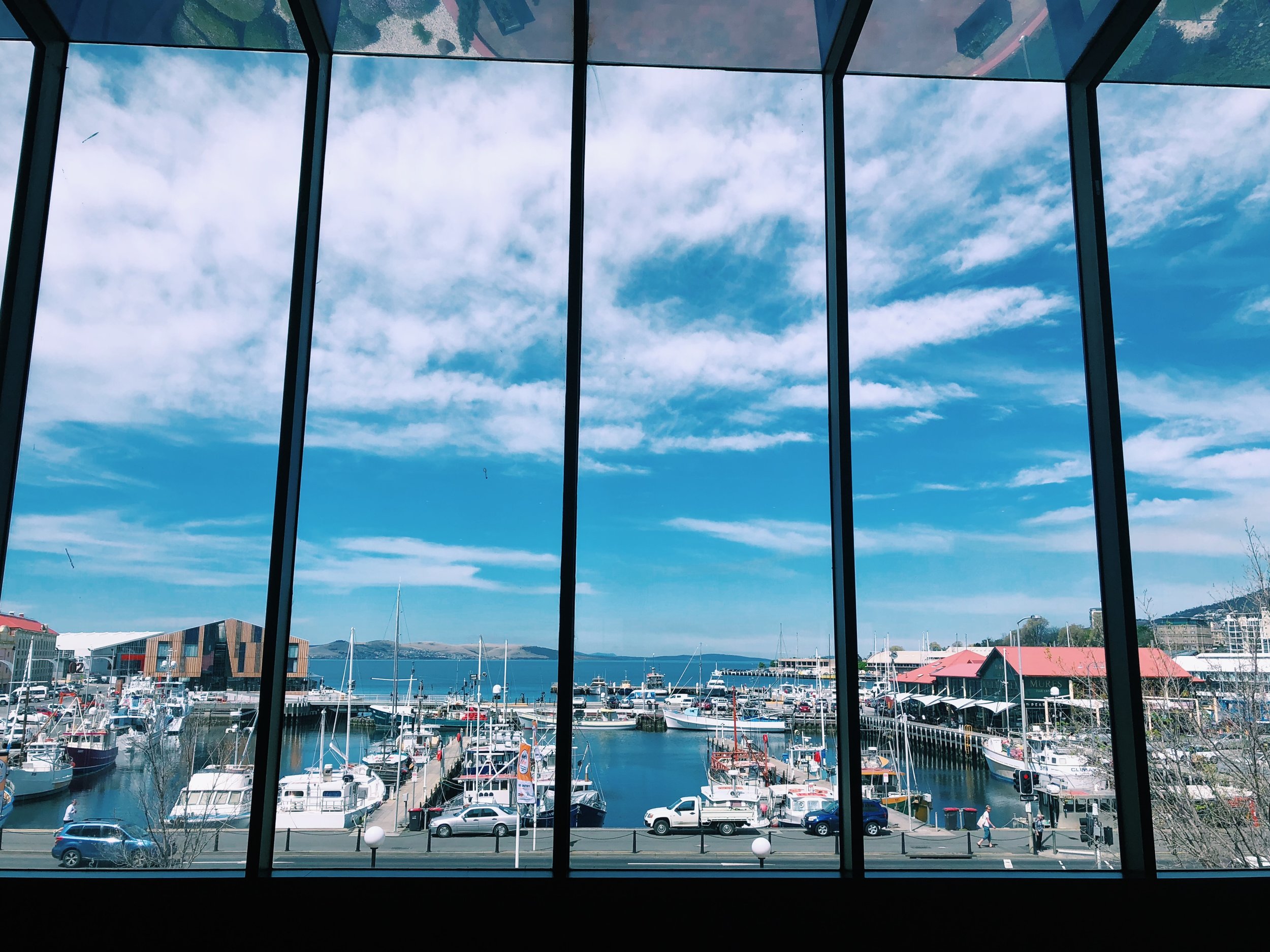 The bay in the city center of Hobart is a main feature of the city. This was the view from one of the conference presentation rooms, which was held at the Hotel Grand Chancellor. I didn't see any of the hotel rooms but the hotel was in a great location.
We spent one morning visiting Mt. Wellington. We drove most of the way up the mountain and hopped out for little walk. It was a gorgeous clear day but the top of Mt. Wellington is usually 10 degrees (C) cooler than Hobart, and the wind was whipping! We definitely weren't prepared.
There are a bunch of wineries between Hobart and the airport, so on our way out of town, we stopped at Frogmore Creek Winery. They had a long tasting list and we didn't have much time! Definitely recommend a stop there. How gorgeous are those oysters?!
All in all, I loved Hobart and can't wait to spend some more time there! Luckily I have a trip planned in January. We'll definitely have time for MONA, Bruny Island, and Salamanca Market that trip.
Do you have a favorite restaurant, winery or other must-see in Tassie that I need to check out?